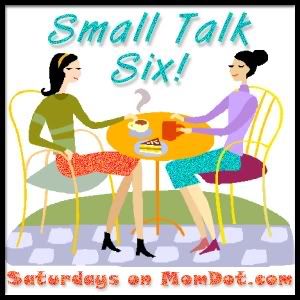 Small Talk over at
Mom Blogs at MomDot.com
has a weekly list meme and this weeks topic is 6 things that are obvious but some people still need to hear them. Check out the other lists posted this week. Here are mine.
Don't drink and drive. Obvious.
Don't take a sleeping pill and a laxative on the same night. Haven't done it but it must be a bad idea.

Don't wear short skirts or booty shorts. You are a legend in your own mind.

Don't ever date one of your kids friends no matter how mature he/she is. This will not end well and you know it.

Don't ever ask a woman when her baby is due unless you are so sure she is pregnant that you can see the baby coming out.

Don't put anything on the internet that you don't want everyone in the whole wide world to be able to see. Once it is out there it is there forever.
ADDENDUM: Just a reminder to all of you that I am running a contest right now.
Enter here.